Malacca Trust Insurance is already quite long trusted by the people, especially in Indonesia, as the best partner that provides solutions of guarantees and insurance. What is guaranteed and covered? So much!
Loss of cars (and other vehicles) or damage on a variety of reasons; fire houses and other dwellings; disaster while having a trip in the country and abroad, loss and damage of goods in a shipment; accidents that befall us while doing the work and various other activities; to adequate compensation as long as we were in the care in a hospital or in case of death; guaranteed and coverage that would be the best solution for the self-concerned and those around.
A positive image for the Malacca Insurance had already strongly formed in the minds of the Malacca's customers in particular, and society that takes benefits of insurance in general. Herewith a number of images with meaningful characters, or better known as MEME, in 2016. These are small depiction on the importance of insurance protection for ourselves, our families, and all the assets that we have, as well as educational media for all parties to be aware of insurance.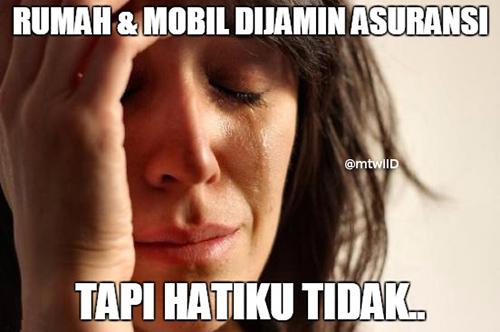 Homes and cars are covered by insurance. But my heart is not.
Dare to show off the car even though there is no insurance.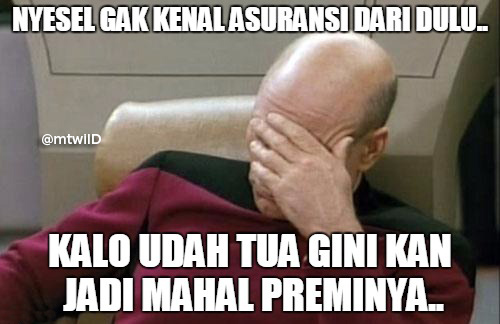 Regret not knowing insurance from a long time ago. When you are old like this, premiums become expensive.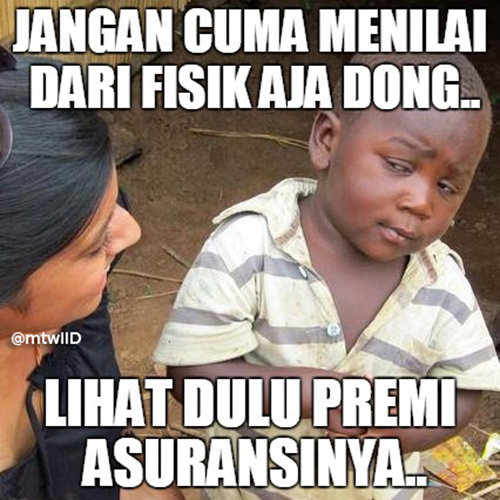 Don't just judge from the physical, but look at the insurance premium first.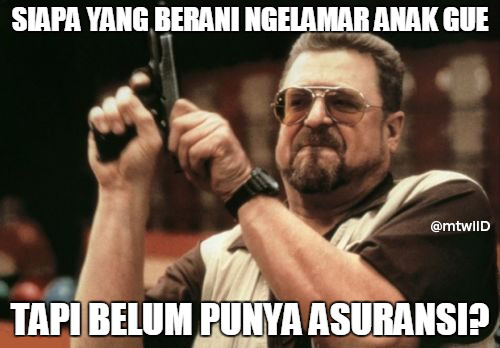 Who dares to propose to my daughter, but doesn't have insurance yet?
I'm protected by insurance from an early age. Proud to have smart parents.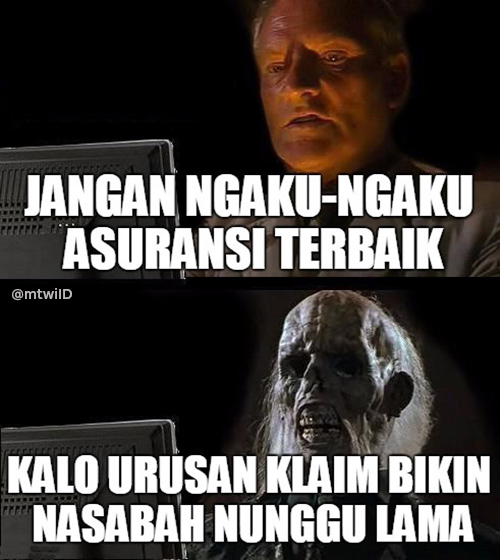 Don't claim to be the best insurance, if the claim business makes customers wait for a long time.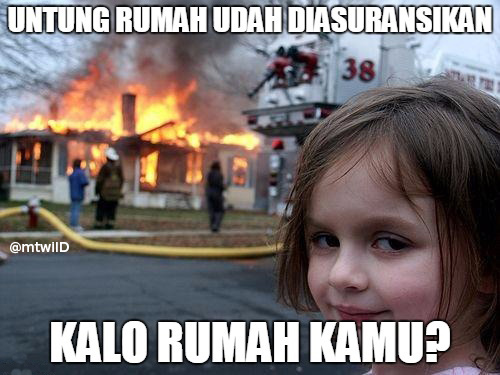 Luckily the house was insured. How about yours?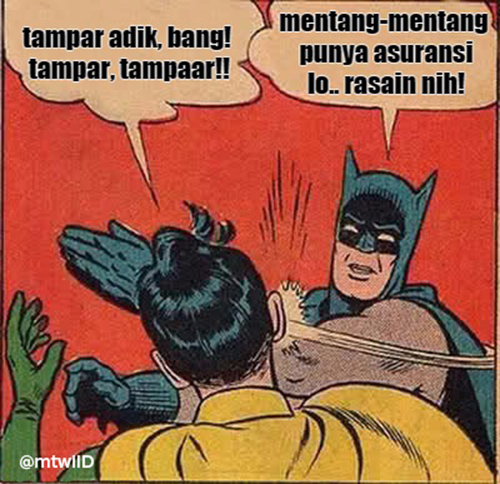 Robin: Slap me! Slap me!
Batman: You just have an insurance. Feel this!
For Malacca customers. Cheers!!